The 'Imago Dei' Disability Advocacy Tour
As Jericho Road's Disability Advocate, Rev. Jason Forbes, has a passion for equipping churches to respond to the needs of people with disabilities.
We believe that every person is made in the image of God, no matter what their abilities, challenges or setbacks may be. Jason himself has Cerebral Palsy and through his lived experience, as well as his theological training, he speaks to why disability inclusion is so important for churches. In the words of Jason himself, "The gospel is inclusive, therefore churches should be inclusive".
Jason will be setting off on his 'Imago Dei' Disability Tour in the second half of 2021, sharing at Presbyterian Churches across NSW. 
It is our hope that every church will take the opportunity to hear Jason's personal perspective, strong gospel message and his unique sense of humour.
Tell us a bit about yourself
I was  born in Darlinghurst in 1975 and grew up in Gosford. I enjoy cycling, travelling, motorsport, and deep conversation.
How does disability impact your day-to-day life?
Cerebral Palsy effects my speech, fine motor and gross motor controls. Conversing and socialising with people I don't know can be challenging, and is a point of anxiety. Not having good fine motor control means I can't do up buttons, or tie shoe laces, or write with a pen. Not have good gross motor control means I don't move as quickly or as efficiently as others – unless I'm on my bike.
None of this prevents me from enjoying an independent and active lifestyle.
You've recently completed a Masters in Theology. What prompted you to follow this line of work and study?
Jesus' healing of people with disabilities is often understood to be a reversal of the effects of the Fall. But I began to wonder, is this how those who witnessed the miracles understood them, or is this something that we as modern readers impose onto the text?
In Luke 7:22, six conditions are listed, and while blindness and lameness are readily associated with disability, leprosy, deafness, death and poverty are not. So, Jesus' words are alluding to something that extends past modern concepts of disability.
What I discovered in the biblical narrative was a perceived correlation between an individual's physical state and their spiritual state. Sometimes, this overlaps with modern concepts of disability while at other times it doesn't. They key concern of Jesus was not to restore an individual's bodily function, but to see the individual reconciled to God and their community. Within the culture of Jesus' day, the restoration of bodily function was merely a sign of this spiritual restoration. Jesus' healing ministry therefore sets a precedent for the church today to see the primary need of people with disabilities as being reconciled back to God and their community.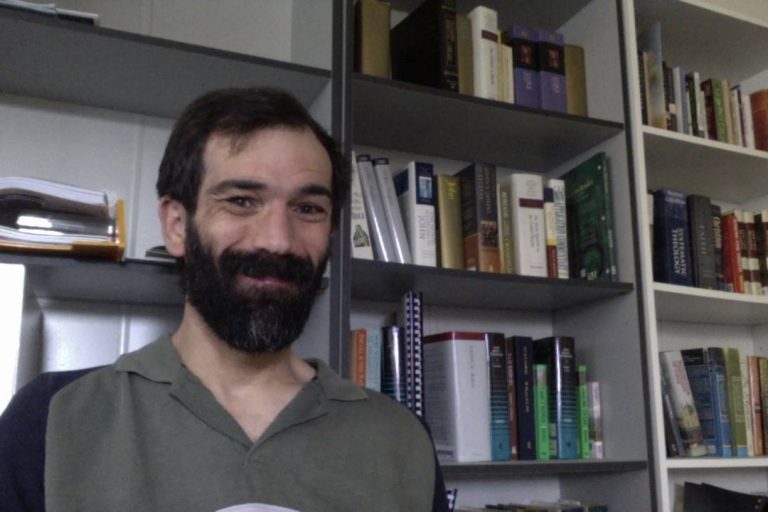 Rev. Jason Forbes - 'Imago Dei' Disability Tour
In the second half of 2021, Jericho Road Disability Advocate, Rev. Jason Forbes will be guest speaking around NSW and ACT. 
Book your church's spot today.