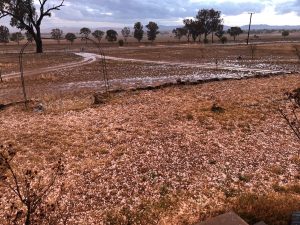 Dear friends,
Manilla is a quiet service centre in a rich wheat-growing, wool, mixed farming and fat lamb district at the junction of the Namoi and Manilla Rivers. You may have been through Manilla on your way to Lake Keepit and Split Rock dams the Warrabah National Park. Manilla is about 45klms North of Tamworth.
Chris Weeks from Manilla Presbyterian says: "It would be great to receive prayer for the following:
more rain as very little has actually fallen in the driest areas
that farmers will not have to sell all their stock and can maintain a breeding herd/flock as a lot of farmers are selling off stock they can no longer afford to feed
for the mental well-being of farmers and their families – apart from the stress of trying to hand feed stock to keep them alive, kids are helping too and they don't get a break either."
Please also pray for the impact the drought has on smaller churches in rural areas, for their financial situation and the stresses placed on their ministers and congregations as they seek to care for those around them.
Thank you for your ongoing support in prayer for those in drought affected areas. While there has been a little rain, more is needed and at the right time to start the process of rebuilding. And for many it is too late for this year and they will have to wait until next season to begin.
Kind regards,
Liz