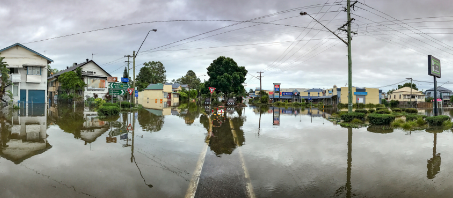 God is our refuge and strength, a very present help in trouble.
Psalm 46:1
Thank you for praying for our brothers and sisters in Northern NSW. We pray for comfort for the thousands of people who have lost their homes, possessions or businesses in the floods. We pray for guidance for churches to know how best to love and support those around them. And wisdom for government and agencies on the difficult road to recovery which lies ahead.
Southern Cross Presbyterian Church – East Lismore
Life is starting to returning to some sort of normal routine with school and some businesses returning. However, looking at the streetscape outside is quite confronting. There is Army walking the streets and the damage is still very evident.
Praise God for the support of Tim Dyer who arranged to support them during this time online. Tim held a workshop with Presbyterian ministers in the area about trauma after a natural disaster. It was very helpful to learn that this sort of flood event ticks all the boxes for a traumatic event and what the signs of trauma could look like in people. It was very helpful to know that what they are feeling is normal for a traumatic event and being aware of that is helpful. This reinforces that this will be a long journey which can feel very overwhelming
Please pray that the church will be trusting God day-to-day and not becoming too worried or overwhelmed by the long-term, that they can't control.
Praise God that the church has been working through the Psalms – they are thankful that God has been talking to them through this situation with guidance, love and strength through these passages.
Pray for students who are adjusting to the merged schooling arrangements. The schools are sharing locations which is difficult logistically and is quite socially stressful for the children. Please prayer for children, teens and staff in the area as they navigate this time of upheaval.
Please pray for the children in the flooded areas, that they will get the support they need to cope after this very frightening time. Many teachers and parents are reporting that a lot of the children are quite traumatise and experiencing high levels of fear every time it rains.
Give thanks that Southern Cross have been able to share their venue with other community groups. Pray for the opportunities that this provides.
Praise God for the many volunteers who arrived to help in the town's clean up. The work that remains requires expertise outside of volunteer capacity. Pray that these resources will show up.
The lack of housing is still the biggest issue in the region. This issue sits with government who have to make very hard decisions which impact so many people. Please pray for wisdom from local, state and federal government as they make very difficult discussions in the weeks and months ahead.
The forecast for the days to come is that of very heavy rain. Please pray that this forecast is wrong and that heavy rains will not impact the community.
Mullumbimby Presbyterian Church
The home of seven church families were flooded, plus the church building and the manse.
Five of the congregation families have had to move out of their homes due to the damage and three of these have had to move away from the area to say with family elsewhere.
Two of these households live with serious health issues. Please pray that the added stress of moving and losing their homes and belongings will not impact their health any further.
Please pray as the church looks for somewhere else to meet for services for the coming months. All facilities are in demand at the moment.
Praise God that despite the upheaval, Mullumbimby Presbyterian have only missed one Sunday together.
Please pray that as the church looks at Philippians 3 this coming Sunday that people will be encouraged to look to Jesus in this time – as our citizenship is in heaven.
Pray for smooth and timely processes of insurance claims.
Praise God that the church family and the extended family of those affected by the floods have looked after each other so well during this time. Pray for the 150+ people who have come through the local support centre for help, that the church and those around them will know how to care of them.
Lismore Presbyterian Church (St Pauls)
Please be praying for us as we work out how we can best love and serve our community in the wake of such a catastrophe. So many people have been affected, both residential and business, that it will be the toughest recovery that Lismore as a town has had to make for a long time – possibly ever!!
Please pray that God would give us love in our hearts and energy in our minds and bodies.
Also pray that God would use this event to bring many people to himself through our church and the many other churches that are also sharing God's love.
Ballina Presbyterian Church
Thank God that the congregation was mostly unscathed in the flooding. Pray that they would find ways to show compassion and love to those in the community who were severely impacted.
Pray for the church families who had significant loss in their homes. Ask that God would be a comfort to them. Ask that God would give the church wisdom and readiness to love and support them in this process.
Pray for unity and growth for the church through this time of disaster.
Praise God for the recent return to church which has brought along some new people – pray that the disruption of the floods won't cause them to lose these new connections.
Ask for continued protection from COVID-19 as the church comes together in this time. Pray that God would bless the community and continue to grow the church.
Gateway Presbyterian Church – Kyogle
Kyogle was not impacted as severely as surrounding areas, however there were property owners who experienced loss, such as losing livestock and fences. The main impact otherwise is that small towns like Kyogle rely on places like Lismore for shopping and supplies.
Church has been trying to provide assistance. Have done half dozen food hampers, donated hay for farmers, assisted with transport.
Pray that the church members would see ways to use these opportunities of practical, neighbourly assistance to really share the gospel.
Pray that in all this, that people would come to know the Lord. It's been interesting to see how the rural lifestyle makes people already very aware of the power of nature and how much of it is beyond human control.
Natural disasters like flooding can sometimes be a barrier for people coming to the Lord because they wrestle with questions about why a Creator God would allow such a disaster to happen if he's really the one controlling it all.
Pray that people would understand God's sovereignty even in disaster and would surrender their pride that causes them to rely on their own abilities.
General
Pray for the individuals across NSW who have reached out to Jericho Road in the past few days who are in great need.
Pray for clear opportunities and that connections into local churches will be fruitful.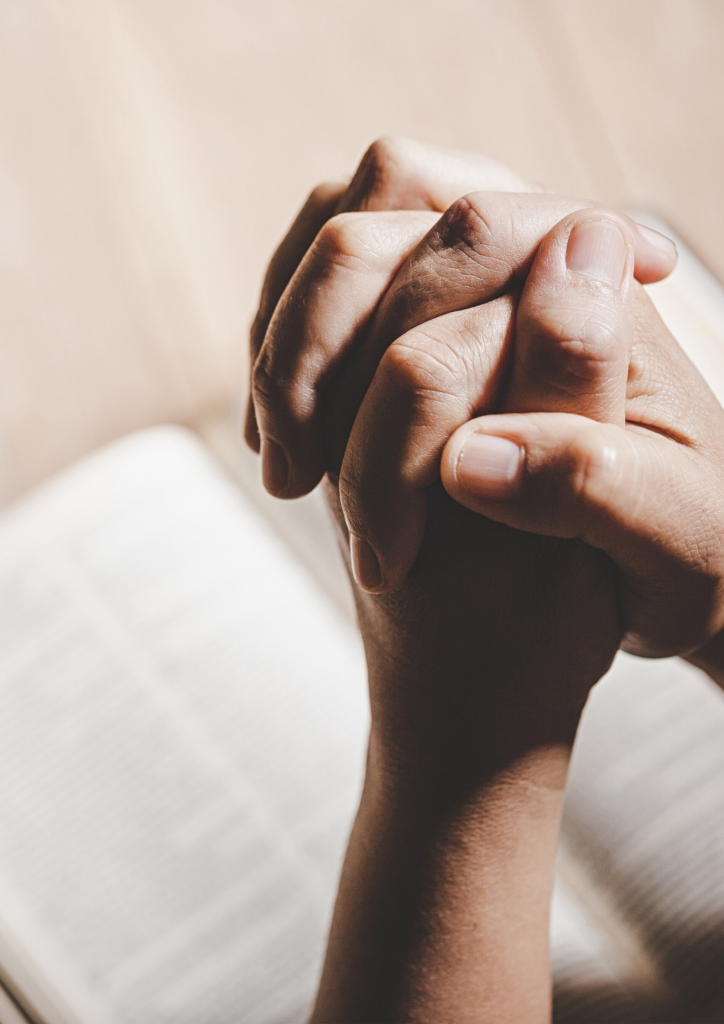 We appreciate your ongoing prayer support.
To receive prayer updates like this – direct to your inbox, please complete the form below.