When we see in the news the plight of refugees around the globe, it's easy to feel that there is little we can do that would make a difference. Orange Presbyterian Church has found a very practical and meaningful way to respond to the needs of a family who cannot live in the land of their birth and who had been waiting 8 years to be accepted by a country like Australia so they can find a new life and a new home.
In late 2021, Orange Presbyterian Church started to explore ways that church members could engage in ministry activities which focused on those outside the church family. One of the areas identified in these discussions was how to respond to the needs of refugees. Although we didn't know it at the time, the Australian Government was close to announcing a pilot of a new program of community sponsorship for refugees. Traditionally, refugees have been settled in Australia using the support of Settlement Services. By mid-2022 the Australian Government had decided to pilot a model, which has been successfully used in Canada for over 30 years, where community groups can sponsor refugees and provide the support they need to settle into their new home in Australia.  This program is known as the Community Refugee Integration and Settlement Pilot (CRISP) and requires a 12-month commitment for those undertaking community sponsorship.
A group of eight church members formed a Community Supporter Group (CSG) and applied to participate in the CRISP program. This required a commitment of the group members to complete six hours of training and for the Orange Presbyterian Church members to financially support the program. Through the generosity of many individuals and families in the church, more than enough funds were pledged to support the settlement of a refugee family in Orange. Having completed training and knowing we had the required financial resources, it was time to be matched to a family.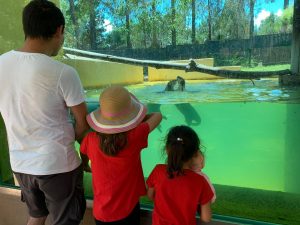 Refugee participants, identified by the UNHCR as in urgent need of resettlement, are referred into the CRISP program by the Australian government. They come from a wide variety of countries; most have been waiting to resettle in a safe new country for a long time. Our group at Orange Presbyterian were provided with three families to choose from. This was probably the hardest part of the whole process – having to decide who to sponsor. Finally, through discussion and prayer, we chose the Uzbek family – originally from Afghanistan but who had been waiting in Turkey as refugees for 8 years. During that time their family had grown from two to six – with all their four children being born in Turkey as refugees.
While we waited for them to be cleared to leave Turkey, and while their travel was being arranged, we started getting to know them via a WhatsApp group and shared one video conference with them using a Farsi interpreter. While they were preparing for their new life, we were busy getting a new home ready for them and making sure we understood what they would require in their first few months of life in Orange.
On the evening of November 10th 2022, Najibullah, his wife Maryam and their children Zahra (7), Fatma (5), Benyamin (2) and baby Ramin (10 months) walked through the arrivals gate at Sydney International Airport after a long trip from the east of Turkey. Members from our group were there to greet them and together we celebrated this new chapter in their life. 
The following morning, we all travelled to Orange – to the house which would be their new home, and to the community where they would find the safety and security they had long sought for their family. 
The Uzbek family started this new chapter in Orange in November 2022, arriving in a country where they knew no one, with no English and all their worldly possessions in three suitcases. Now nearly 6 months into their settlement, the family are making connections in the Orange community and have made friends. They have established a foundation for their new life in Australia: a bank account, registrations with Centrelink and Medicare, as well as connections to education and health services. The girls are doing well at school and the boys attend childcare, while their parents attend English classes.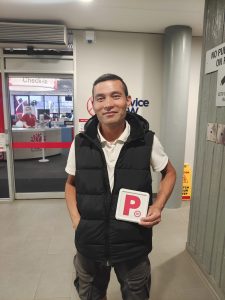 Najibullah has been working when he isn't at English class and has saved for a vehicle and obtained his drivers' licence. All these achievements have been supported by the CSG members who have had the privilege of getting alongside the family as their friends and in very practical ways extending God's love to them. 
Confronting the challenges of language barriers, cultural differences and meeting the demands of another family might appear overwhelming, but God has graciously provided for the Uzbeks and for our group supporting them.
The opportunity to participate in the CRISP program has been a blessing for not just the small group of eight who do the day-to-day support, but also for the wider church who have contributed financially and in numerous practical ways. It is through the prayers of church members that this ministry has been supported and is flourishing. Orange Presbyterian has now formed a new Community Supporter Group who will sponsor a second family in coming months. What we have found is that God has provided a way for His people to make a difference for refugees – one family at a time.
What can you church do to demonstrate God's compassionate justice and mercy?
Think about ways you can show God's love to refugees or migrants, or other in need in your local area?
We'd love to have a chat with you about ways we can partner together in justice and mercy ministry.